Cone Signs for Traffic Cones
Call Customer Service at 1-800-367-1492 to order the products on this page.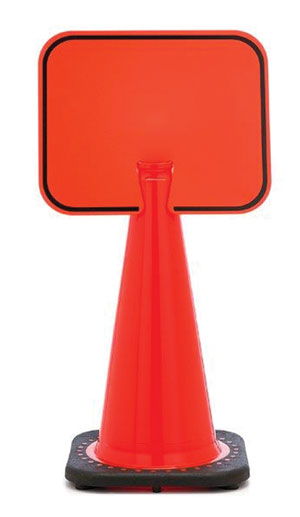 PRODUCT ID: RSPCCZSICS(XXXX)
Legends (XXXX): See below for legend options available.
Turn any cone into a temporary, portable sign.

Create safer traffic control in work zones.

Use in parking lots, construction or special events.

Reusable, durable, and made of all-weather solid ABS plastic.

Easily attaches to JBC Traffic Cones.

One-Sided unless marked as (D) double-faced.

Choose from standard legends or create a custom message.
WORK ZONE (ORANGE) SIGN LEGENDS
REGULATORY (WHITE) SIGN LEGENDS
ADA/HANDICAP (BLUE) SIGN LEGENDS