Sorry, this product is not currently available.
T-CAP Caution Tape Adapter
Call Customer Service at 1-800-367-1492 to order the products on this page.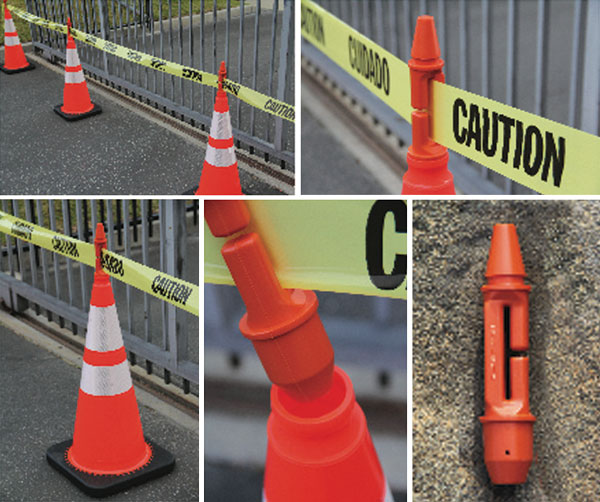 PRODUCT ID: RSPCCITCAP
The most effective and cost efficient way to maintain a safe working environment.
Save money, storage, and manpower with the easy to use T-CAP.
This product is 100% recyclable and manufactured in the USA.
The T-CAP is used by municipalities, airports, hospitals, convention centers, electrical contractors, police departments, construction companies, as well as other organizations.
It is designed to exclusively fit JBC cones.